Rhythms
Achieve unprecedented alignment with automatically generated team events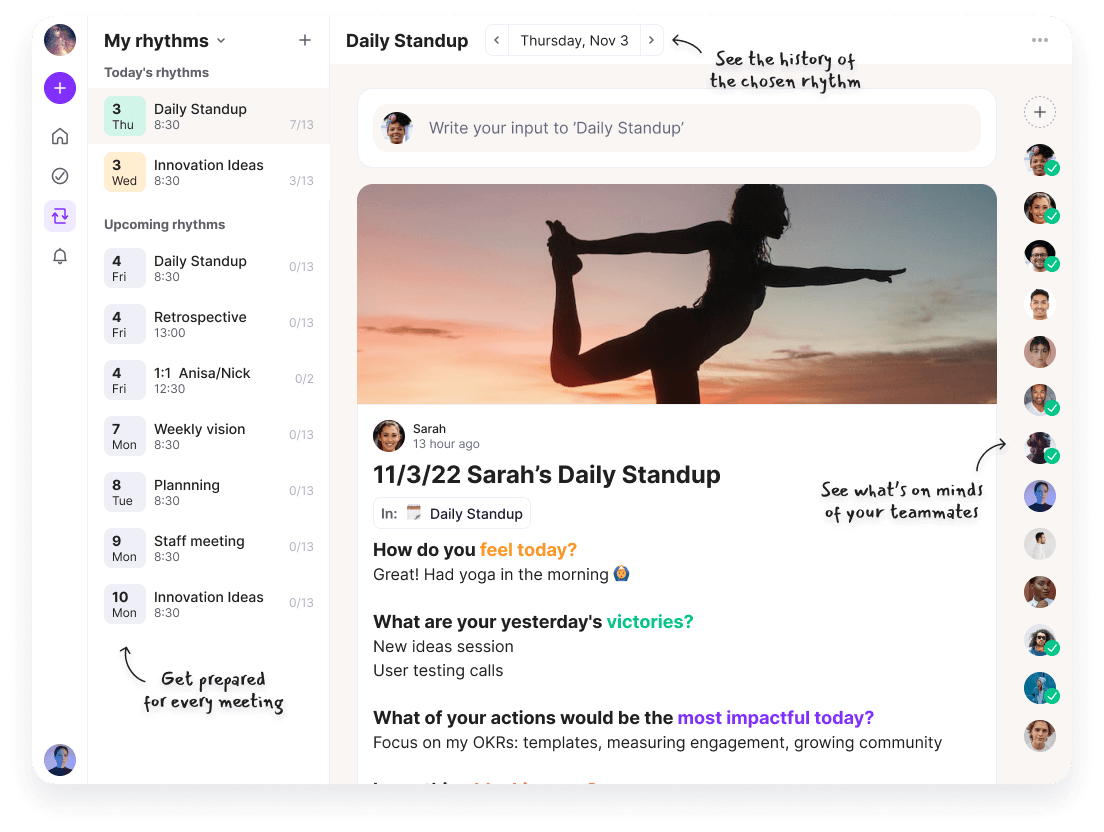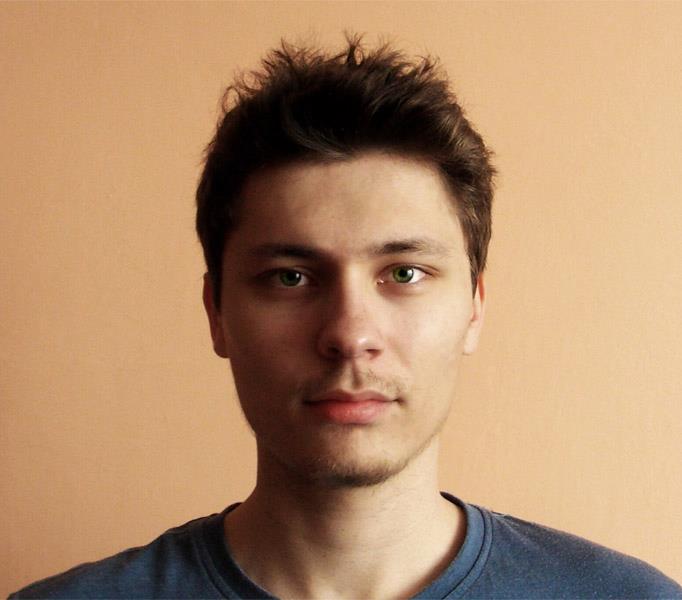 Michal Takac
CEO - DimensionsLab
DimensionLab runs all our teams in Ayanza and it's a game-changer!

Michal Stencl
Chairman & Founder - Sygic
For a long time, I was looking for something to connect the Vision, OKRs, and Tasks for a Tech product.

Aurel Olle
GROWNi Tech Lead - LEAF
The most important value of Ayanza for me is to align with the team. When we know where we are going, we each see our own ways.

Matus Galik
Problem solving software engineer
Much less overwhelming than Notion.

Ivan Trancik
CEO - SuperScale
With Ayanza I can quickly capture my ideas. I am confident that I don't miss news from the team.
TLDR
Benefits
Get aligned on vision & goals

Write down your progress & share it with your team

Achieve success through retrospective reflection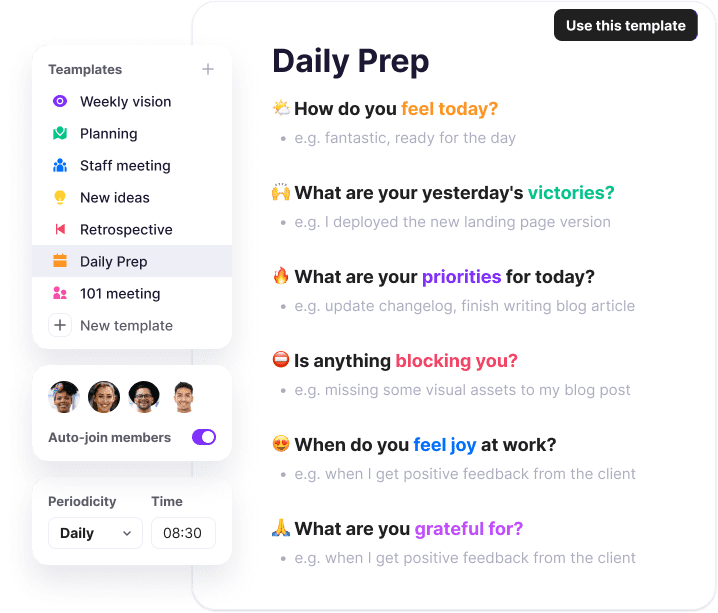 Why, Who, What, When
Ask right people the right questions at the right time. Be surprised how well it works. Experience another level of information flow.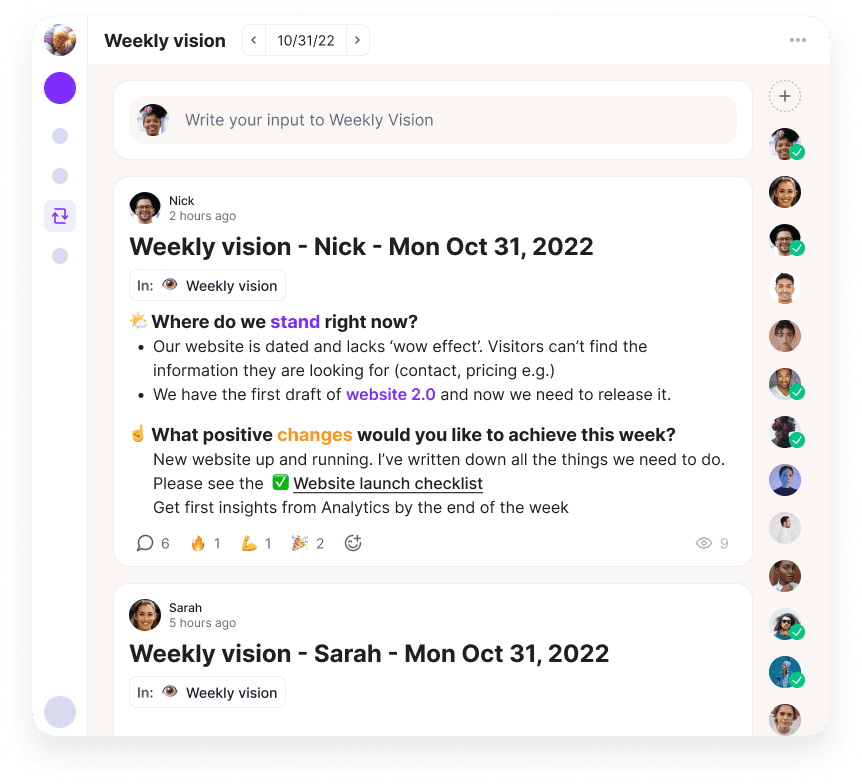 Vision

As Part of Your Weekly Routine

Review your vision at the start of a week and decide what you will achieve by the end of it. Write down your contribution & share it with your colleagues.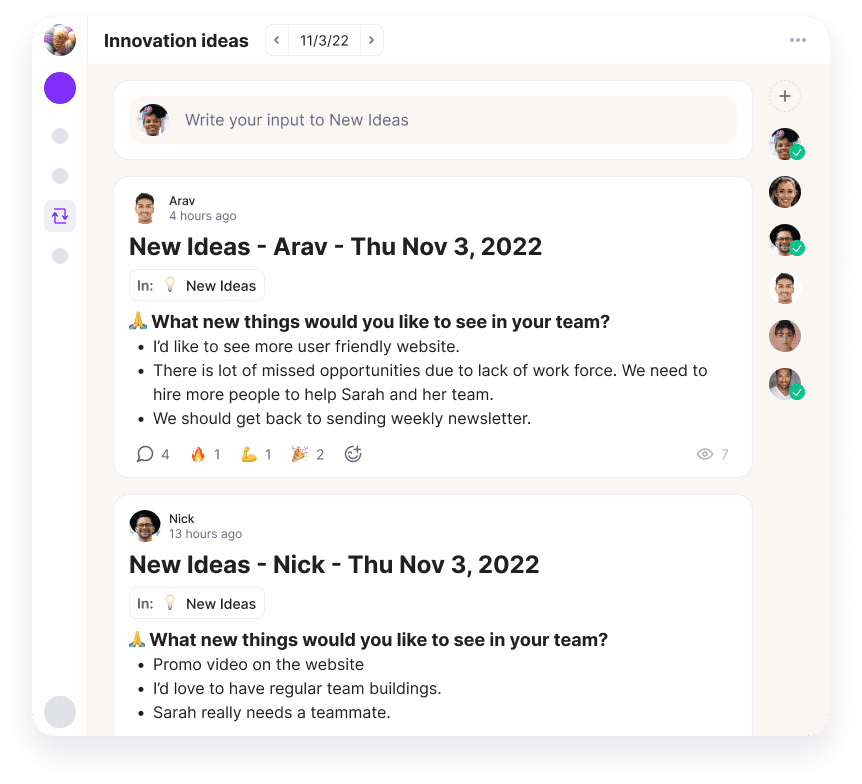 Innovation

As a Tool To Get Significantly Better

Let the ideas of people who want to bring innovation flow freely. Encourage creativity & ask people to bring their innovative ideas to the team through a weekly dedicated space.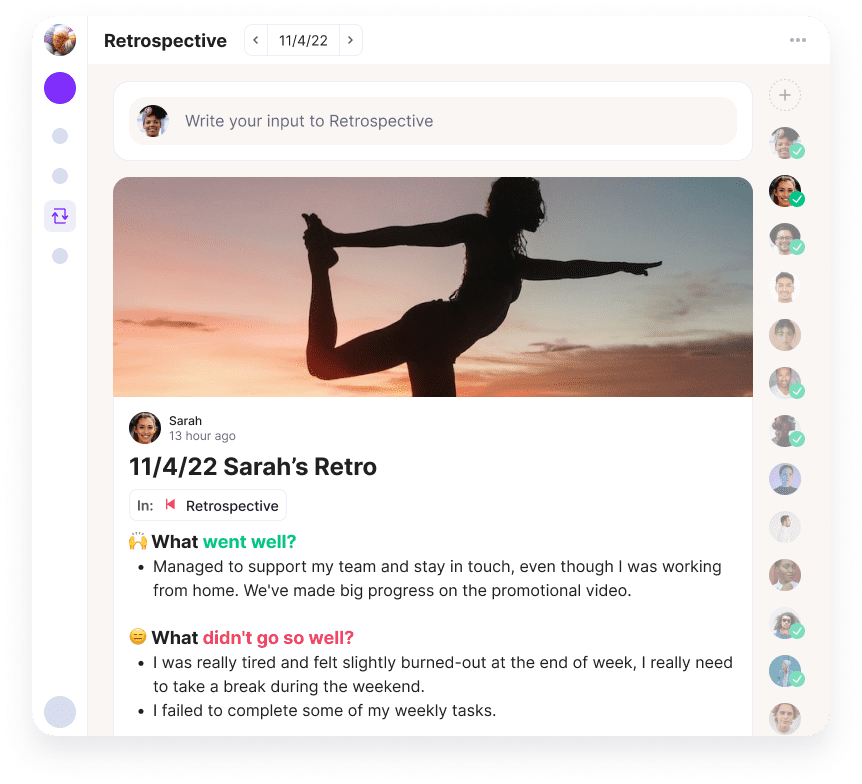 Achieving Success Through
Retrospective Reflection
The habit of reflection can separate extraordinary professionals and companies from mediocre ones. And not only that. It also boosts productivity.
Ayanza Pricing
Choose the subscription plan most suitable for you, your team, or your company.