Tasks
Unlock cross-team collaboration by managing all the tasks from a single place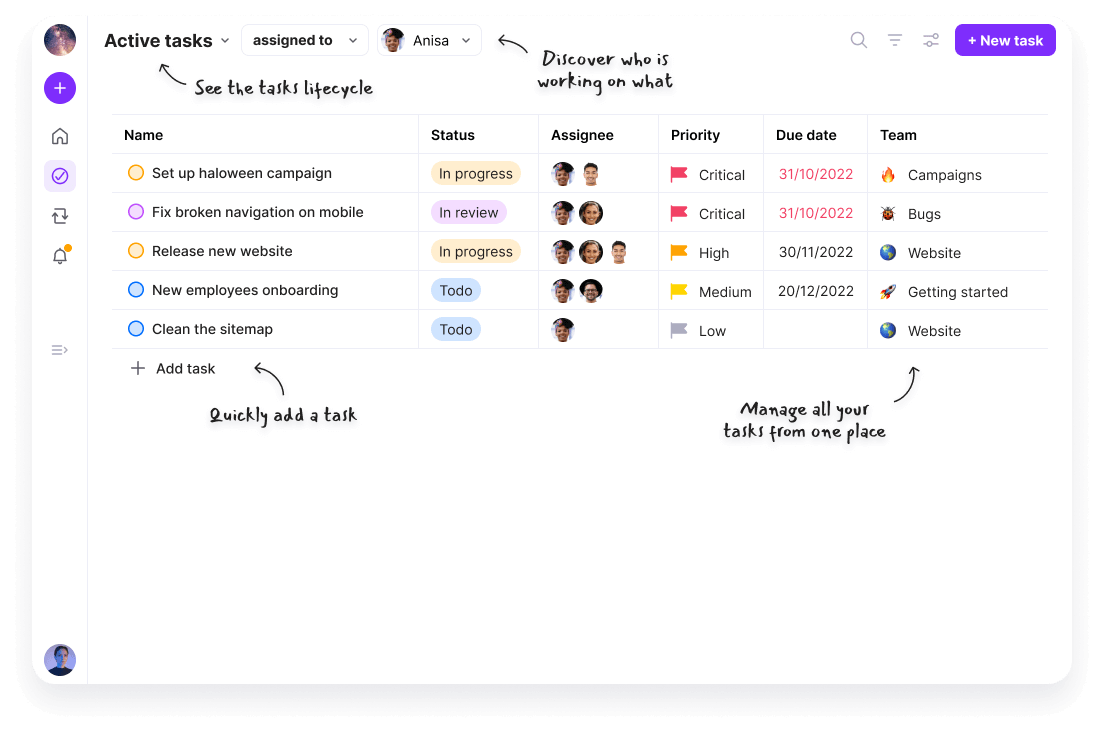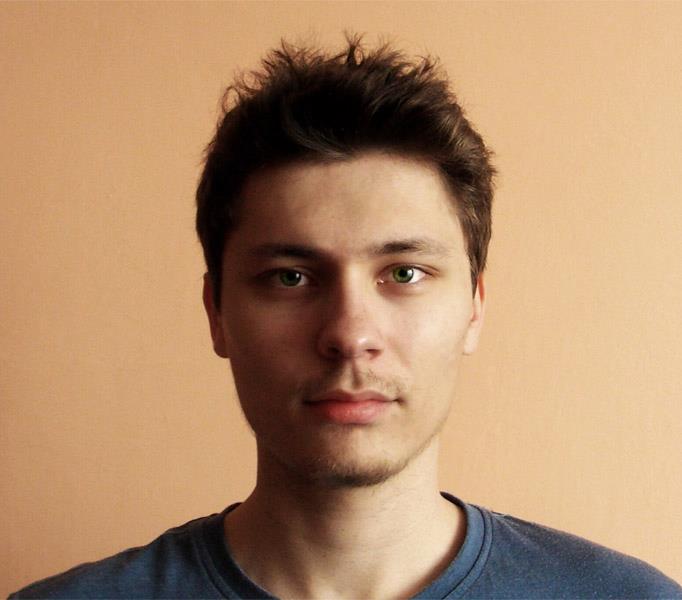 Michal Takac
CEO - DimensionsLab
DimensionLab runs all our teams in Ayanza and it's a game-changer!

Michal Stencl
Chairman & Founder - Sygic
For a long time, I was looking for something to connect the Vision, OKRs, and Tasks for a Tech product.

Aurel Olle
GROWNi Tech Lead - LEAF
The most important value of Ayanza for me is to align with the team. When we know where we are going, we each see our own ways.

Matus Galik
Problem solving software engineer
Much less overwhelming than Notion.

Ivan Trancik
CEO - SuperScale
With Ayanza I can quickly capture my ideas. I am confident that I don't miss news from the team.
TLDR
Benefits
All task in one place. You are able to see the tasks of other people, from other teams, or projects.

One process for all teams: clarity, order, and results.

Keep your coworkers informed.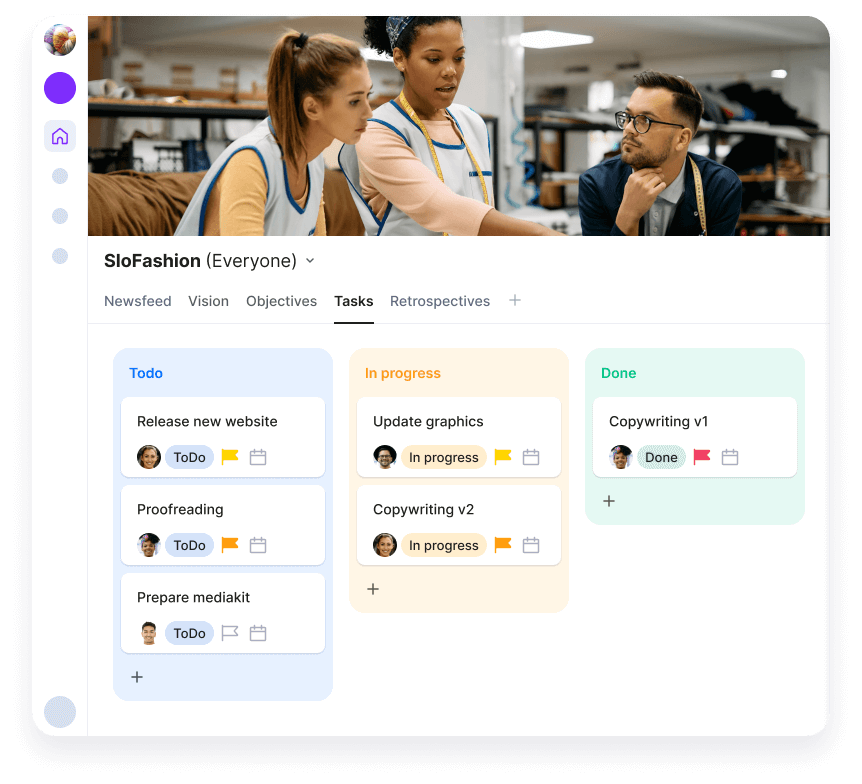 All Teams
Tasks
Your progress is defined by the status. The status is universal across all teams. It brings the clarity and order to your tasks. Ordered and clean tasks are likely to be completed and bring you expected results.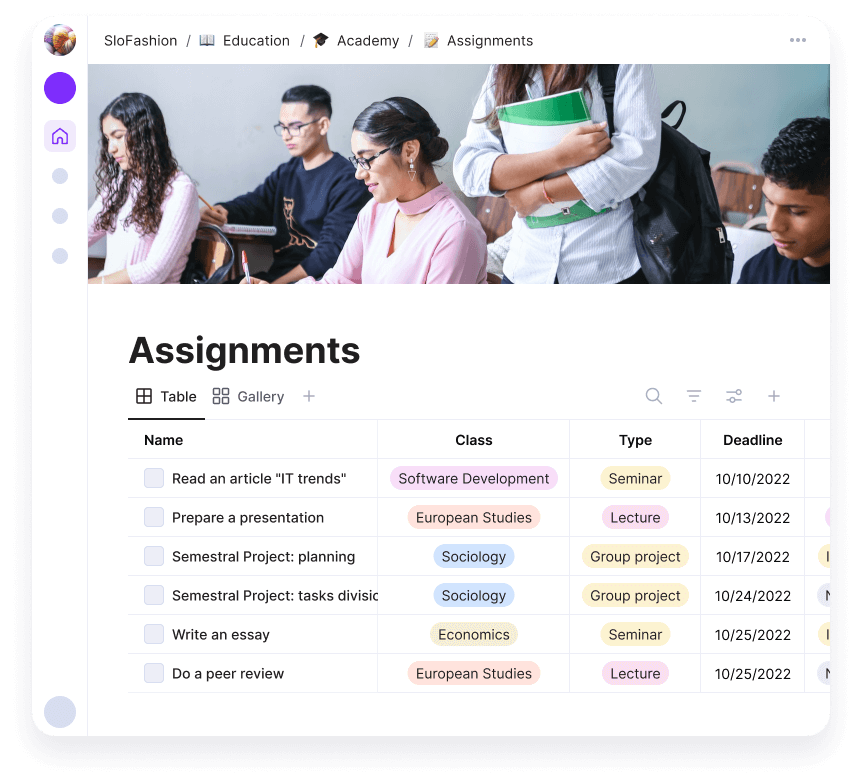 Custom

Databases

Easily write a task with the full power of the Ayanza editor. Set assignee, due date, status, and priority - or customize these properties if needed. Everyone will see their tasks and can see the tasks of others.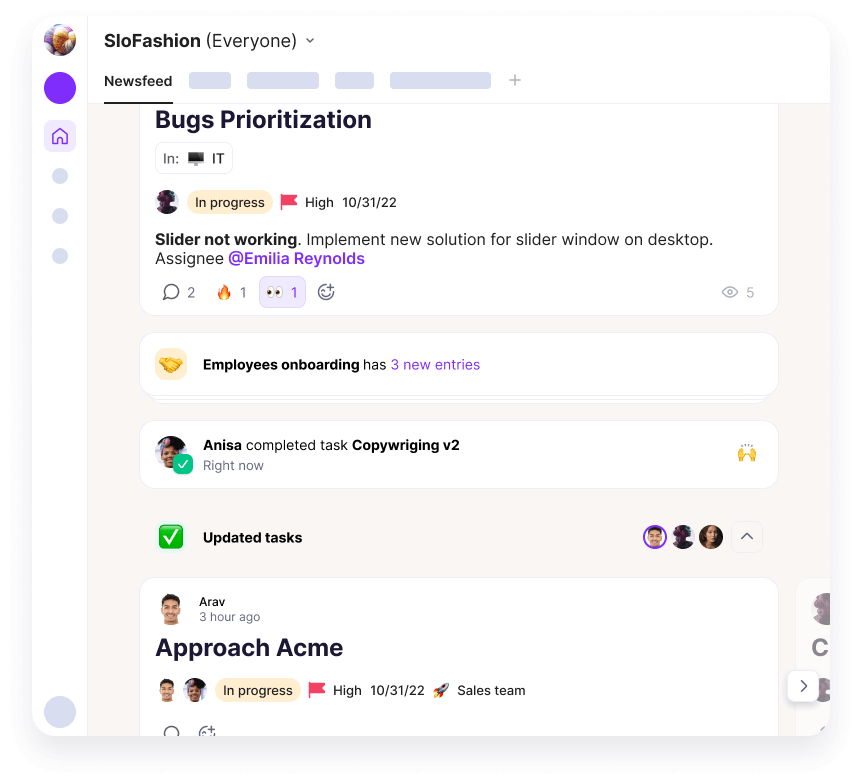 Meaningful,

Transparent Work

You never had a better overview of the teams in your company! The key to any successful team is communication. In Ayanza you can easily see all teams in the company, their content, wiki, knowledge base, vision and tasks.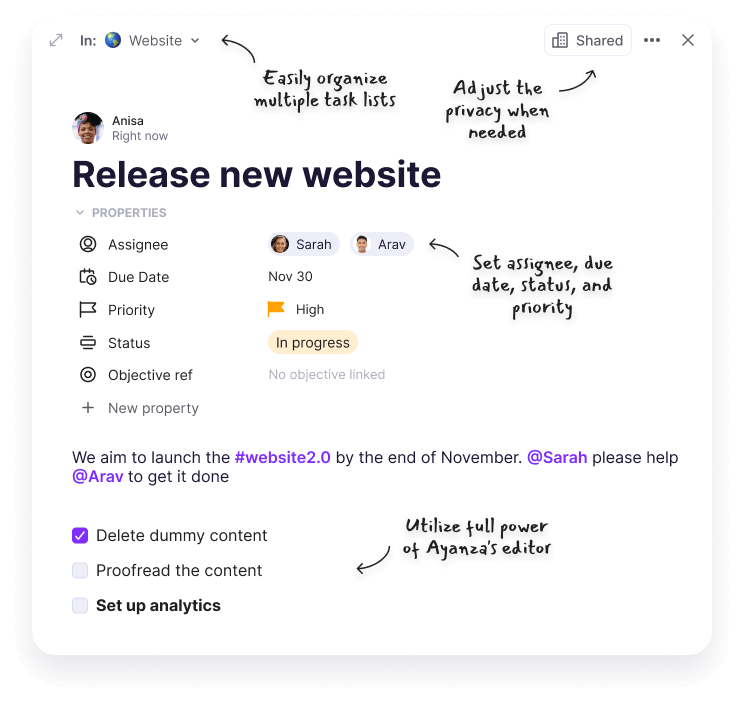 Rich Content

Editor

What do you think about having automatically pre-filled daily standup rhythm with tasks you have completed yesterday?
Ayanza Pricing
Choose the subscription plan most suitable for you, your team, or your company.