Build Healthy &
Successful Teams
Teams Spaces, Projects and Rhythms
We Bring Unique Solutions For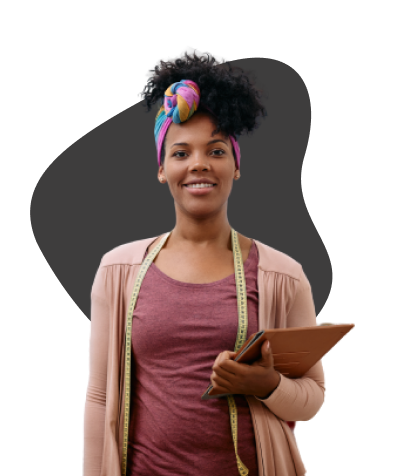 Startups
Discover a new way of agile & scale up quickly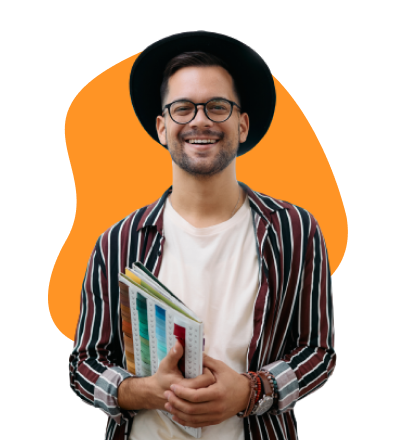 Enterprise
Manage your data & whole organization at one place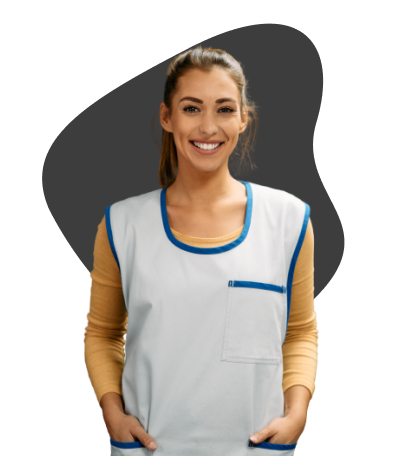 Organizations
Share a common vision & impact the world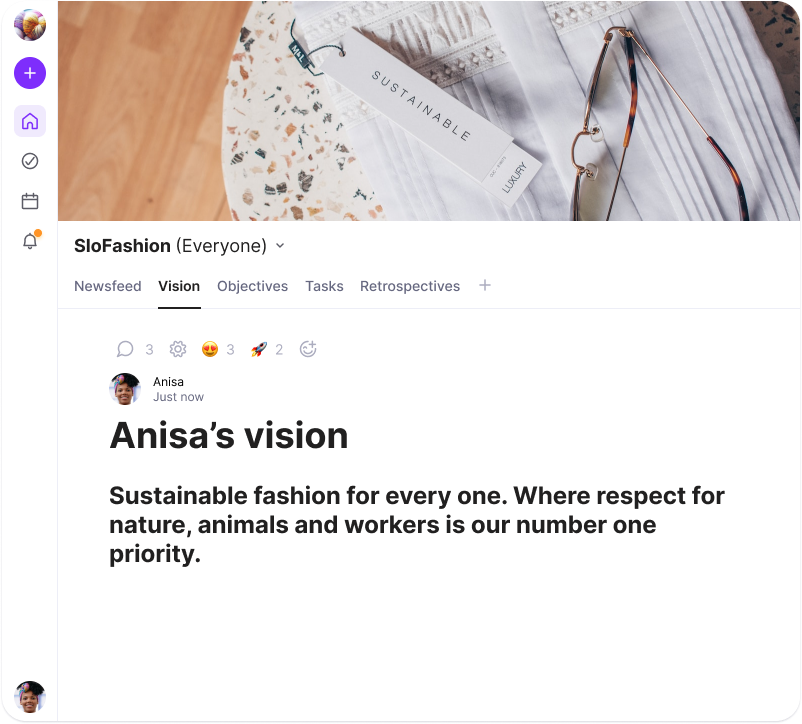 Does everyone know what you strive for?
Share Your Vision
Sail with the wind of a common purpose at your back. If you focus on vision, profits will follow.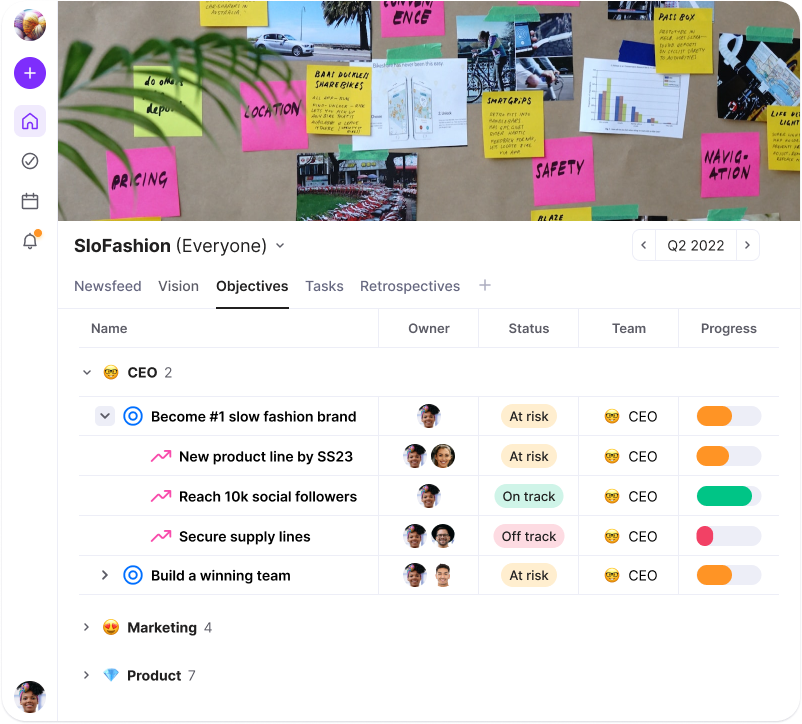 Do you smile when you imagine achieving your goals?
Set Impactful Objectives
Assign meaning to your work & set goals or OKRs for the team while seeing the progress in real-time.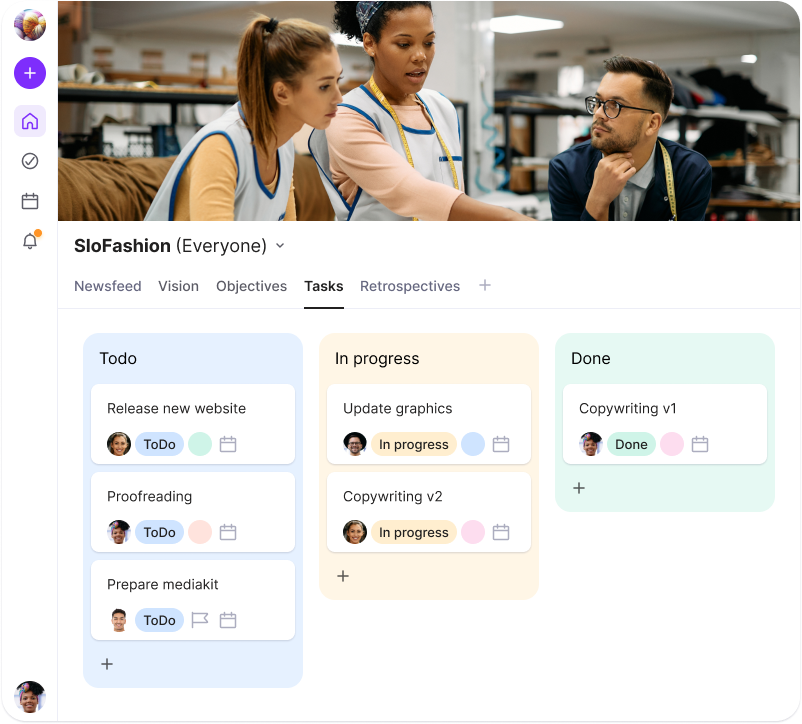 Do you prioritize & use your energy to the fullest?
Excel At Task Management
Work with customisable task manager, no-code advanced databases, wiki, and more.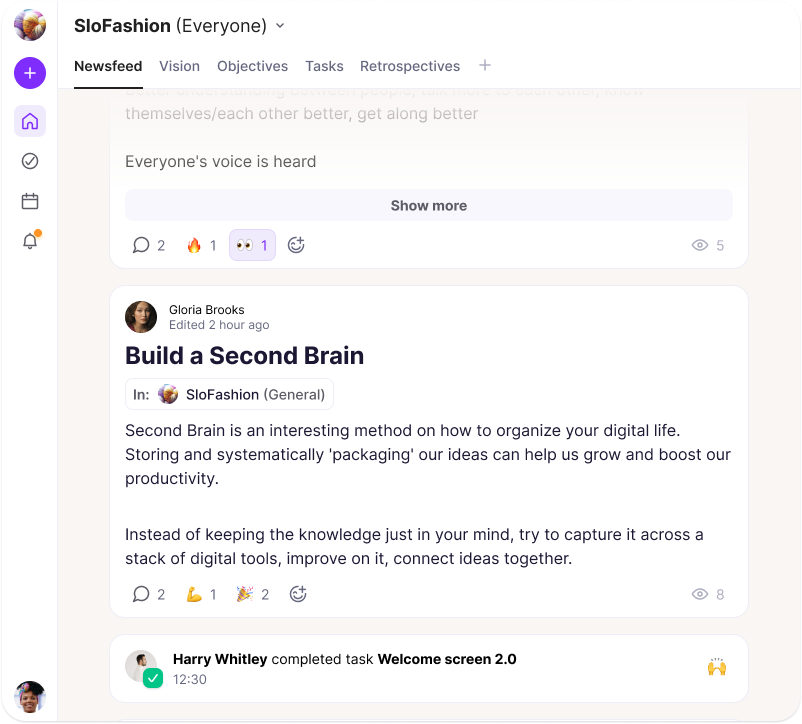 Do you know what is happening outside of your team?
Stay Up To Date
Newsfeed shows you what's up. Interact with all created non-private documents.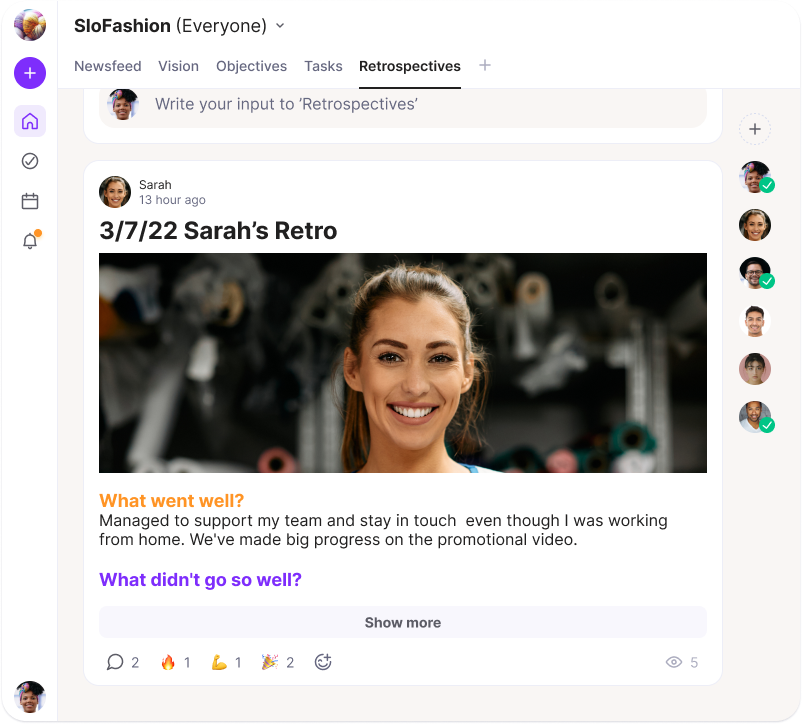 Do you engage & align with others regularly?
Build Healthy Habits
Prepare for your day with Daily Prep & know what your teammates are up to. Reflect on your journey through Retrospectives.
And There is More!
All the necessary tools for managing the whole organization
Manage all teams
with their own vision, goals, tasks, rhythms and wiki.
50+ templates
for various business needs.
300+ coaching questions
and more coming.
Build in public
notes or even whole websites.
Feel The Value Before You Buy
Free! For teams with up to 25 members. Then just from 6$ a seat a month.
Up to 25 people
All Ayanza functionality
Free forever
25 people and more
All Ayanza functionality
Unlimited storage
Collaborative note-taking
Project management (Kanban, Table, Gantt)
Custom properties
Activities
Company Wiki
Public pages
Optimized for mobile
Templates
Privacy