Newsfeed
Explore latest company news, interact with your colleagues & share thoughts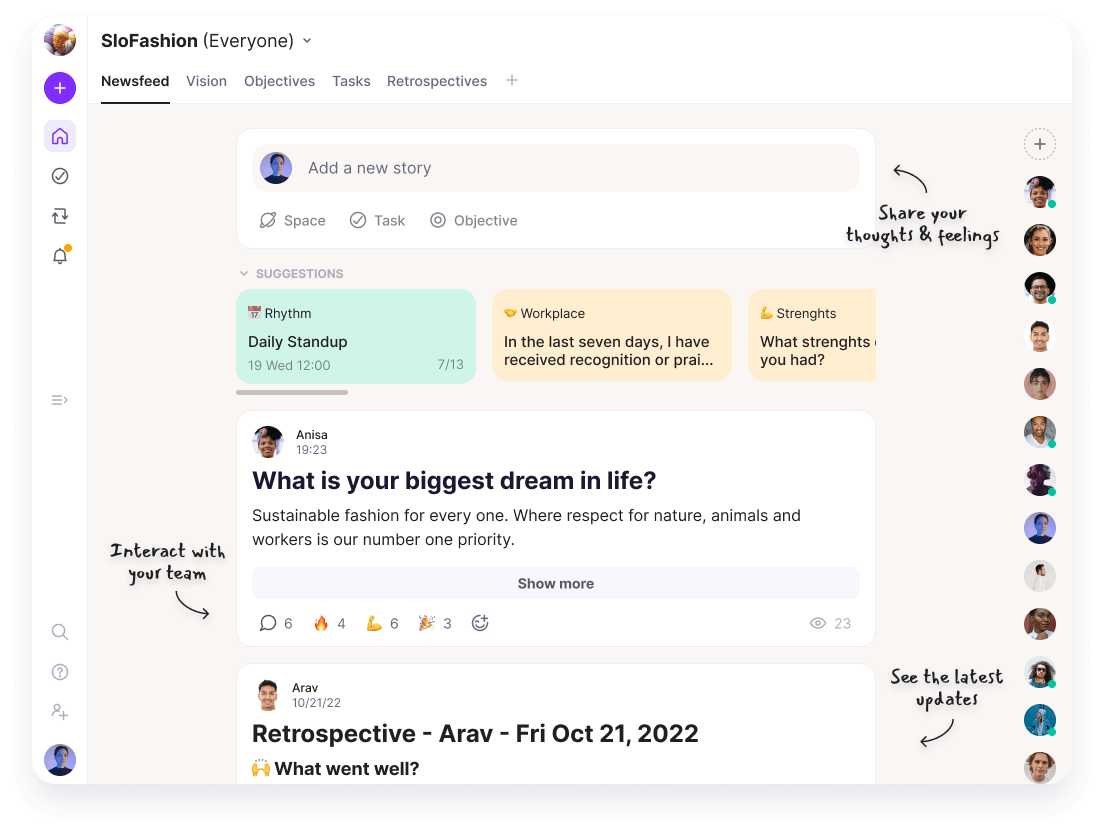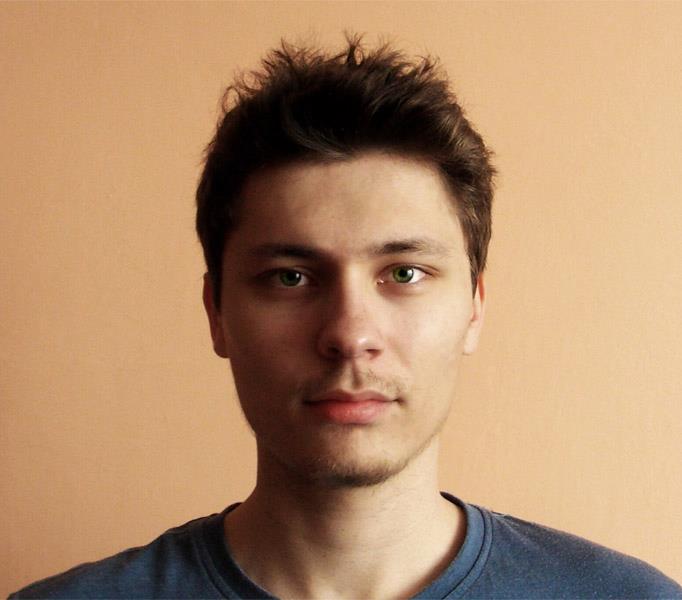 Michal Takac
CEO - DimensionsLab
DimensionLab runs all our teams in Ayanza and it's a game-changer!

Michal Stencl
Chairman & Founder - Sygic
For a long time, I was looking for something to connect the Vision, OKRs, and Tasks for a Tech product.

Aurel Olle
GROWNi Tech Lead - LEAF
The most important value of Ayanza for me is to align with the team. When we know where we are going, we each see our own ways.

Matus Galik
Problem solving software engineer
Much less overwhelming than Notion.

Ivan Trancik
CEO - SuperScale
With Ayanza I can quickly capture my ideas. I am confident that I don't miss news from the team.
TLDR
Benefits
Get aligned

Get focused

Get accountable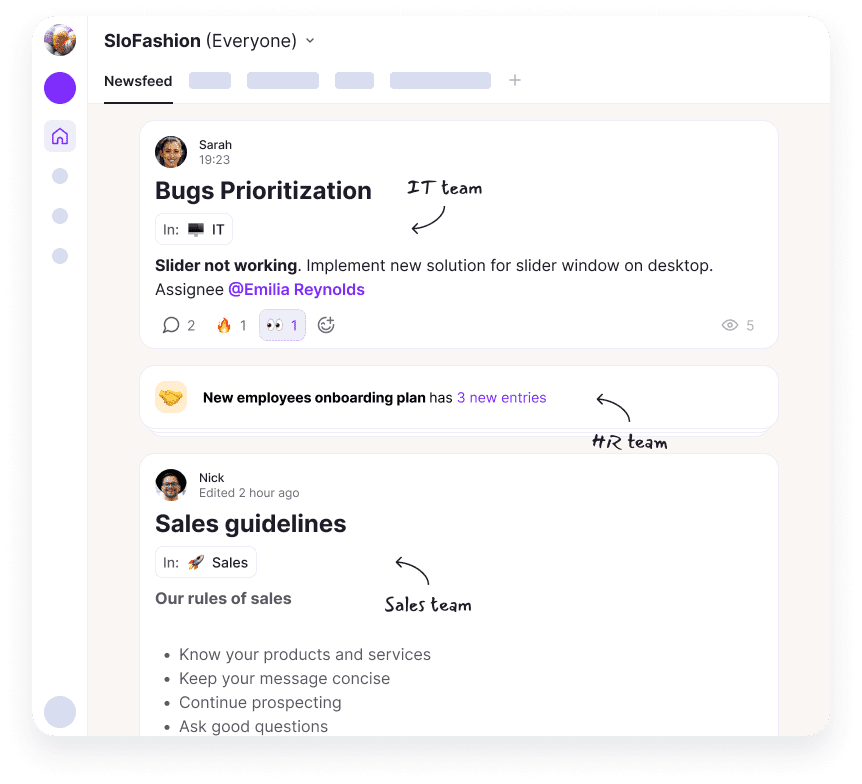 Great
Overview
Newsfeed shows you what other teams & colleagues work on. You therefore get the sense of current company direction & priorities.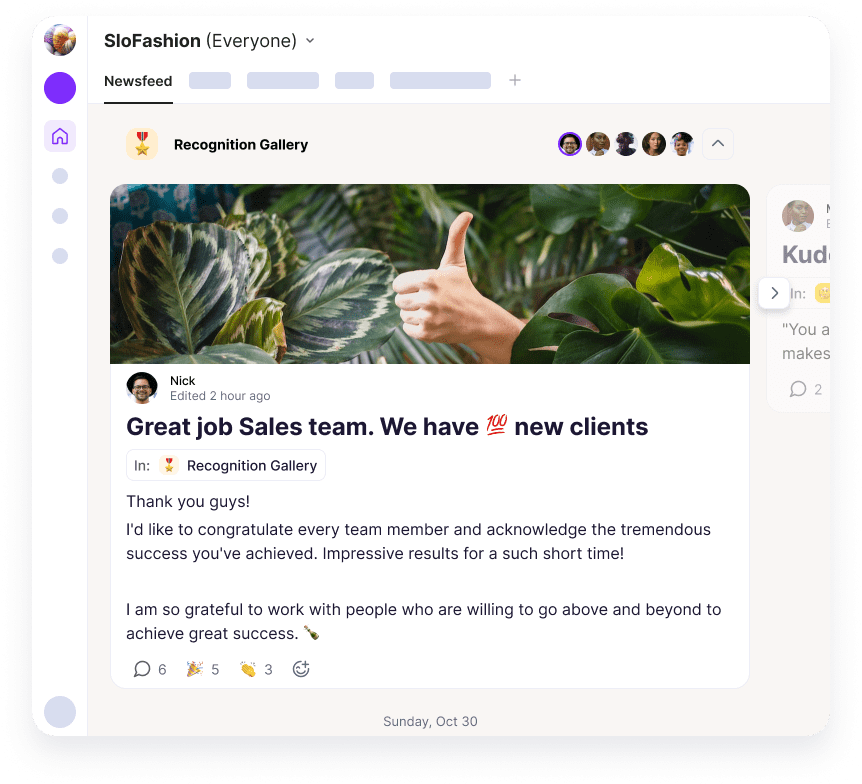 Supporting
Recognition
Engagement & recognition in team matters as it enables growth & better performance. Newsfeed is the best place for it.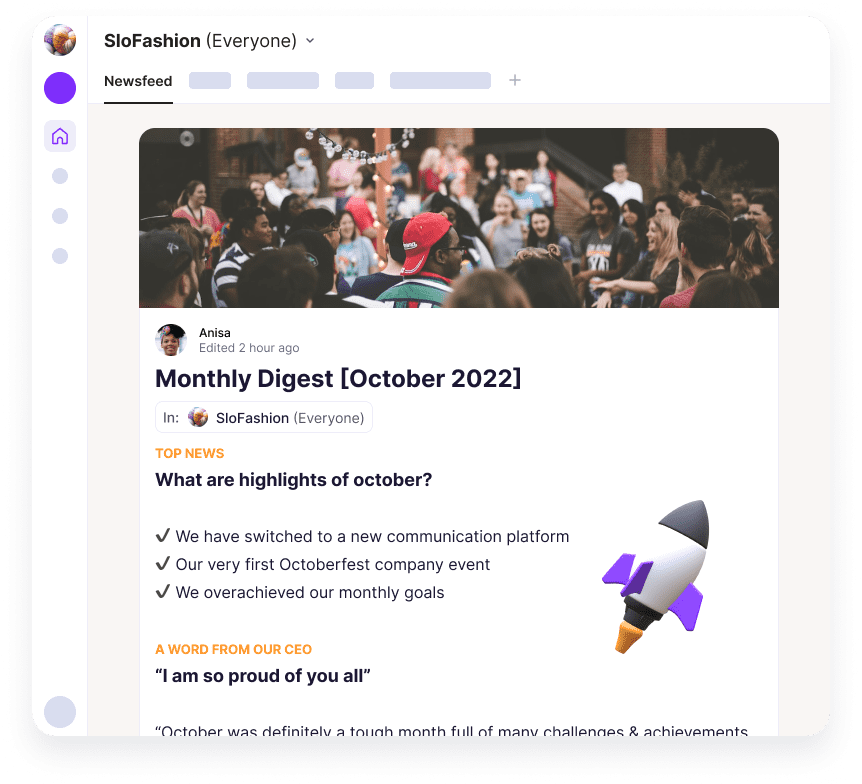 Knowing
What's Up
Company newsfeed creates an opportunity to share crucial updates & information. It replaces email newsletters or social media.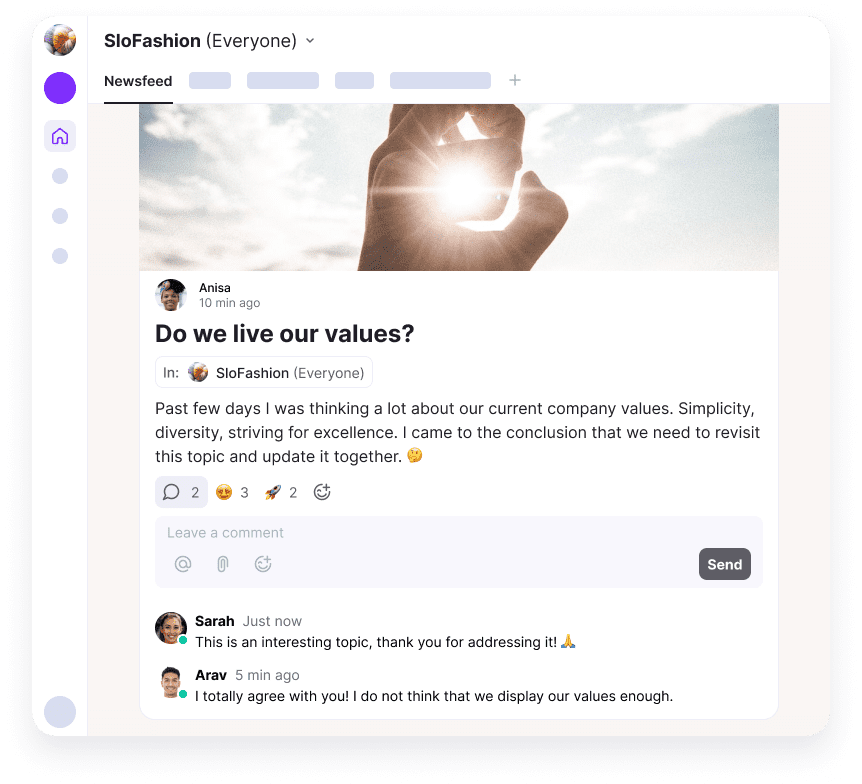 Magical
Interactions
Share your thoughts with colleagues, get feedback & new insights, let others interact with what you create.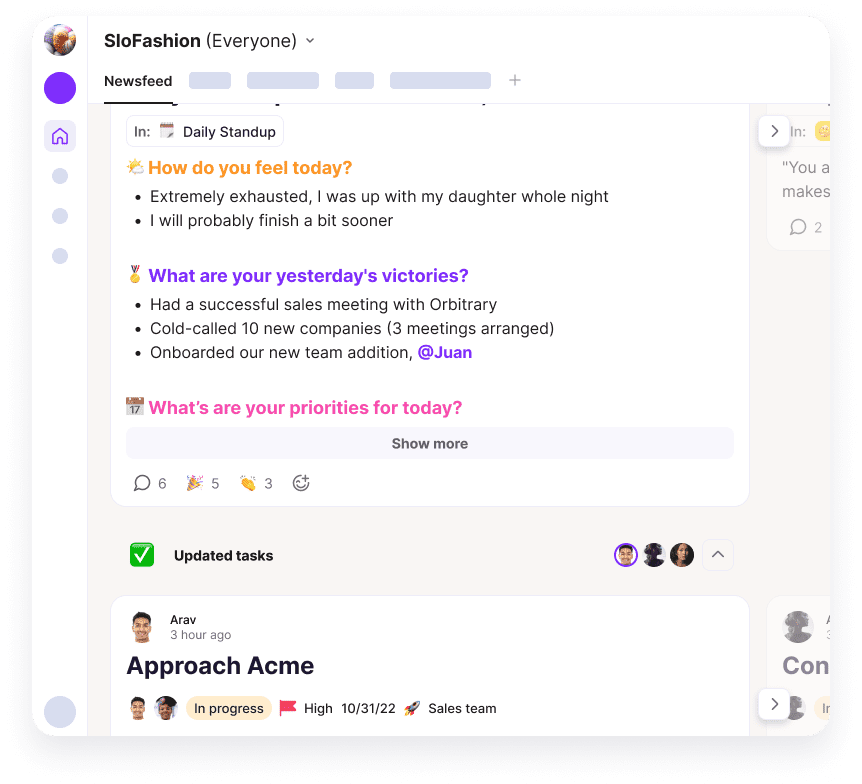 Real-time
Progress
You see what your team members work on in real time and how they progress. You can direct their work whenever necessary.
Ayanza Pricing
Choose the subscription plan most suitable for you, your team, or your company.
If you have discount code. You can enter it on the next screen.